As a working mom of four kids is really hard,my heart and my mind divided what is my priority.
But on second thoughts whatever happens my family is my priority.When there is activities,meeting
in their school,i will file a vacation leave for one day.I am the one to support my kids,because i am the mother.
Me and my Hubby
My daily routine is my exercise always indeed a regular practice being a mom.From day 1 to day 5 this is my routine hehe. I wake up early to cook food and prepare our sack lunch and breakfast.When doned my cooking i awaken them and prepare their uniforms. I am really have to kept my temper or calm because they really hard to wake up.Fixing our bed and cleaning the whole house as faster as i can not to be late in my work. Im not worry to be late because i have my motorbike as my own service.Doing my laundry after my work and iron them weekend afternoon.Going to church sunday and grocery after. During my day off i can visit my garden which i forgoten to mention every morning my hubby is the one to water them and im the one at evening.
One of my Garden
Huh! that is my life routine and honestly i am happy seeing my kids growing up healthy and smart.As of todate i have Pharmacist my second child,accountant my eldest child,construction bidder my third child and last but not the least i have an incoming enginner soon,my youngest son,whom studied at Ateneo de Davao University.He will be graduated this coming April and thanks God for this Great achievement we have.
My Eldest
My Second Child


My Third Child
My Youngest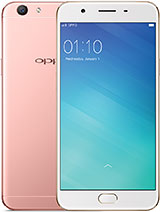 Oppo F1s
Oppo F1s 3GB RAM and octa-core 64-bit processor make for smooth multitasking and seamless switching between apps,movies and music,all of my favorite games will cruise. Because this smartphone helps me cure whenever im bored,because my three daughters is now a mommy like me.Easy to acces movies,music and games too. I love music since im still single,and i love also games... and of course Oppo F1s helps our memory escapade that can treasure capturing amazing because it has 13MP rear camera,a 1/3.06-inch sensor allows the F1s to maximize light sensitivity,making for wonderful nightmare performance. The large pixels also works to bump up the dynamic range and give pictures a vivid depth and detail for capturing exeptionally clear and detailed photos!
I will appreciate any comments that make my blogs improve!!